Choosing a well-matching hair oil may be problematic. This entire 'porosity' thing and multitude of fatty acids in oils… do you always have to occupy your mind with such stuff? Well, it's better to be aware of this – then, you can expose the strands to the suitable type of care (which is connected with choosing the right oil).
The problem starts when hair has various porosity, which means that is greasy at the roots and dry on ends. It also happens that scalp is dehydrated, yet the hair gets greasy fast, is flat and heavy. In such cases, defining hair type might appear to be rather problematic as the hair is somewhere between two porosity types. What should be used to handle this hairy problem? The solution is offered by jojoba oil – remarkable, surprising and perfectly suitable in dry and damaged as well as oily hair care.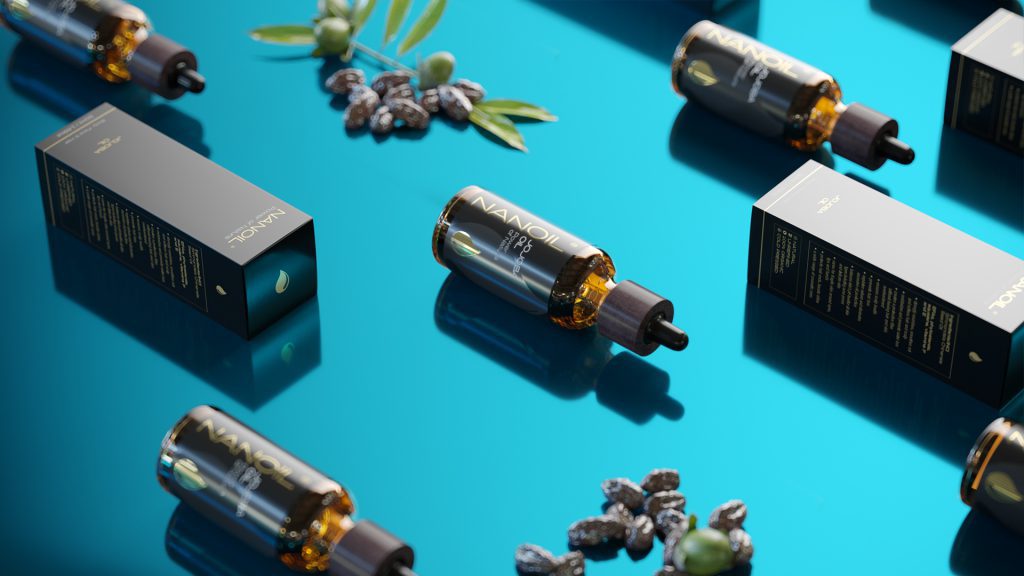 Exceptionally versatile jojoba oil to condition hair and skin
Jojoba oil does surprise. For example, its name suggests that the substance extracted from jojoba nuts is oil, but in reality it's a liquid wax that share a number of mutual qualities with natural oils such as consistency and high EFAs (Essential Fatty Acids) concentration. Also, jojoba oil is similar to natural oil because it contains substances typical of the very natural oils: flavonoids and plant sterols. Additionally, jojoba oil features esters which are characteristic for waxes as well as an incredibly high concentration of a substance that is truly essential in terms of skin care – squalene.
Why even bother mentioning that? Simply because the very unique features enable jojoba oil to achieve mastery in all hair and skin type care. Jojoba offers the finest care no matter if your skin is dry, combination or oily. The same applies to hair, you can treat it with jojoba oil no matter if it's dry, damaged or greasy.
Jojoba Oil by Nanoil. Why is it the best oil that you can choose?
Jojoba Oil by Nanoil is the best choice you can make if you value good quality and carefully select beauty products because you want to choose only those which deliver profound effects. It's an oil which quality was confirmed by Ecocert. Unrefined, cold-pressed, organically pure, with no additives, comedogenic silicones, parabens and alcohols.
This is an entirely safe cosmetic that can be applied to all hair types, scalp as well as body, face and nails. It serves its purpose no matter the body part it's applied to. Jojoba oil is the perfect product and strong support for hair no matter its porosity type and state. The oil flawlessly recognizes the problem that the hair is affected by and helps to sort it out.
Nanoil Jojoba Oil – Effects
Moisturized, bouncy, lustrous and elastic hair.
Even considerably damaged hair becomes strong and nourished.
Light, lifted at roots, with strong hair ends.
Protecting filter on hair and skin.
Regeneration and slowing down hair loss problem.
Balanced sebum production (no more greasy scalp).
Clean and neat scalp, adequate pH level.
How to apply Jojoba Oil to hair?
Despite being natural, jojoba oil offers a strong beautifying and regenerating treatment. The effects will be intensified if you spread the oil on the entire hair length and scalp. Combine the application of oil with gentle scalp massage – the molecules of oil reach hair follicles and reinforce hair at the roots so as to help it grow strong and beautiful. The oil is also able to take care of scalp, it combats dryness and seborrhea. If you want to achieve the maximum benefits, let the oil sit for at least an hour.
Jojoba Oil can be applied to dry and wet hair (yet not soaking), rubbed into hair ends, combined with balms and conditioners as well as used to create your own homemade masks (e.g. clay, other natural oils) and conditioners to boost hair appearance.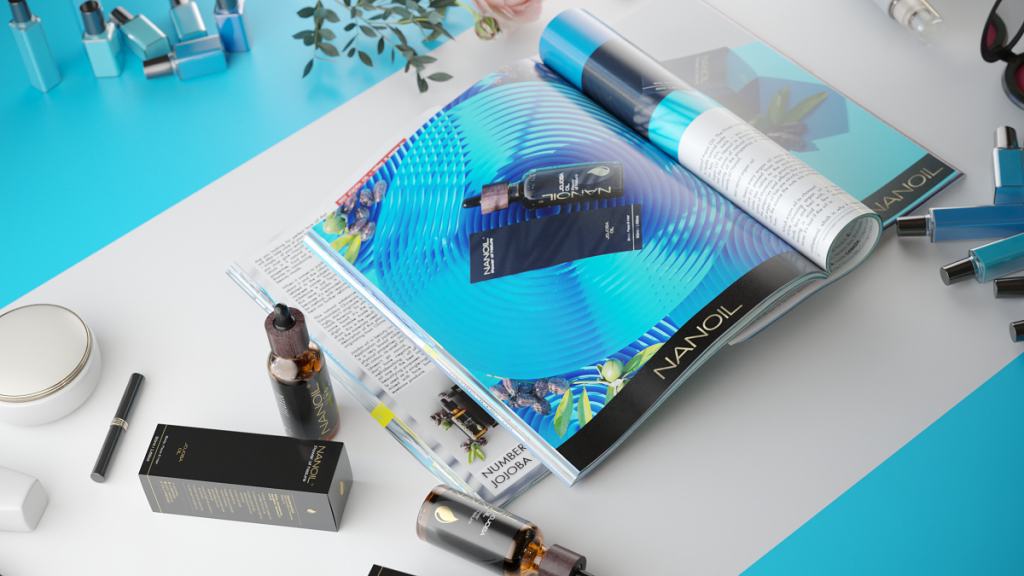 Nanoil Jojoba Oil – What are its other benefits?
Since Nanoil Jojoba Oil is an entirely organic and pure product, it's useful in all types of care – with its aid you can take care of your body, face and nails. This oil is irreplaceable when it comes to combination, oily and acne skin care. Also, this natural substance improves the state of dry and elasticity-deprived skin. Moreover, Jojoba Oil conditions delicate eye skin area, hands, fingernail plates. Additionally, it's antibacterial and at the same time nourishes and prevents dehydration. Last but not least, Jojoba Oil by Nanoil regenerates skin fast and protects it against UV rays, smog and pollution.
Nanoil Jojoba Oil – Reviews
This organic product receives favorable comments on the Internet. Nanoil Jojoba Oil is recommended by everyone regardless of their age and hair/skin type. The oil always delivers the looked-for effects, no matter if unaided or when combined with other ingredients. Furthermore, Jojoba Oil by Nanoil makes good value for money. With Nanoil you can be sure that the product you treat your body and hair with is of the highest quality. After all, it holds everything that is the most precious in gray box bush (Simmondsia chinensis) seeds.
Learn the highest quality jojoba oil, visit Nanoil Jojoba Oil official website.